My dad, Richard "Tex" Nabors graduated from Newport in 1956. After serving in the Air Force he worked at Russ' Drive-In and then managed the old Chevron station next to Isadora's (sp?). Enclosed is a picture of my Dad's Koolies plaque. The original color was red but we painted it purple to match my mom's show '59 Impala. I purchased one more original plaque and I'm working on another one. Could you please let people know on your site that I am buying any Koolie plaques and photos of the club along with any information or stories about the club along with any members living or deceased as my goal is to have a website dedicated to the club. People are welcomed to send me e-mails or snail mail as well.
Thanks,
Richard R. Vause
2555 S. Weber Rapids Place
Meridian, Idaho
labmom@velocitus.net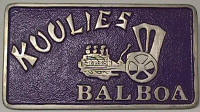 I grew up in Fullerton in the 70's. From the time i was a little girl, we drove to Sunday mass at Our Lady of Mount Carmel, then went to the beach. I now live in South Philadelphia, and my favorite picture of myself, at four years old, in my little pink bikini in the waters of Balboa, sits above my computer, along with an oil painting of Laguna Beach that my father, Noel Soo, did for me. I remember going to the Fun Zone in high school, hanging out on the pier and going to watch surf movies, then eating at Heidi's. I get back frequently, as I am a flight attendant, but when I'm stuck on the East Coast in the cold, I pull up the webcam and relive my wonderful memories. I'm working hard to return to California!!
Jamie Soo-Colangelo


Dear Jim,
Thankyou for your recent display of prints. Please can you keep us informed of any new additions and when they can be purchased.
Keep in touch!
Regards Kevin and Mike.

Hey Jim
You might have heard they are about to destroy our beach and surf down here in West Newport. I grew up on Edgewater and Montero, and my grandfather used to tell me that the surf out front was great, until they dredged the bay and dumped the sand in Balboa. Do know of anyone that has a story about how that dredging destroyed the surf in Balboa? If so, could I share your story on my site to add fuel to our cause of trying to "stop the dumping"
Thanks for your time.
You've got a great website!!!
Tom
NewportSurfShots.com
Jim, it was nice to finaly meet you face to face at the little dinner party at Hoboken Al and Shiela's Saturday night. You are on of the few people that have survided the test of time, and got a 4.0 GPA! Thanks for being who you are. Big Phil
Hi Jim,
I often visit Balboa Island for my vacation . I love this place! When I arrive on Balboa Island I feel as if I am home. This may be an odd question but do you know if apartments ( attached to homes but with separate addresses and parking) ever come up for sale.
I look forward to your response.
D. Clark
G'day:
While this isn't strictly about Balboa, I wondered if you might help with a question about the area.
For years there was an ice cream store at the corner of PCH and Dover Dr. It was part of a small chain. Any help with the name of the chain?
Thanks
Jack Calaway
jcalaway@ix.netcom.com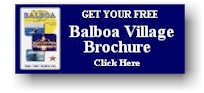 On the mornings of January 9th and 10th a 7.1 foot high tide, pushed by a strong Pacific storm, brought a 8.4 foot tide to the lower or old Balboa Fun Zone boardwalk. It is believed this was the highest tide in Balboa history. Maybe the polar caps are melting.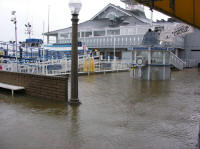 At the peak, the water was over a foot deep as some points.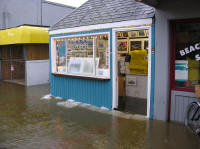 TalesOfBalboa Gallery and Shoreline, a clothing store next door, were flooded with over 6 inches of water.
BALBOA 1935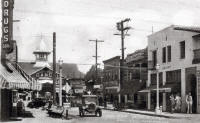 This great old Balboa photo was sent in by Rocky Hanrahan of Wilmington Mass.
Do you realize that in about 40 years, we'll have thousands of little old ladies running around with tattoos?