My memories of Balboa only go back to the early 1960's when I was a kid. We lived in Brea but my father took my deep sea fishing all the time - back when Newport Landing was known as Art's Landing. Anyone remember? Before we would board the boat my father would take me to the small cafe on the corner for hot chocolate. What a treat!
Later years, I married a "Newporter" and I lived in Newport Beach for 8 years. We recently moved to Somerset Mass. My husband has PROMISED me that the fishing here will be just a good and FUN as it was for me at Newport Landing and Davy's Locker. Some of you readers might remember my husband, Canvas Tom, of Precision Canvas. The business was located just around the corner from the old Snug Harbor. What great fun we had there! Those of you who would like to contact us can send e-mails to: TrudyTNT@aol.com. We miss all our Balboa friends.
Trudy Boulay
In loving memory of my Uncle Bill
Basil King Williamson Faces of Balboa #17 12-15-1919----3-14-2005
The son of Mayor Harry H. Williamson in 1939. The family moved to Balboa in 1925. He graduated from Newport Harbor High in 1940. He was a lifeguard, worked for the fire department, and Douglas Aircraft before joining the Air Force in 1945. He retired Lt. Col. on Jan.31, 1965.He was Commadore of the Shark Island yacht Club, charter member of the Elks, a long time member of the American Legion, and Amigos Viejo's.
He is servived by his daughter Terry Anderson and her husband Bill, grandchildren, Tom and Tracy; greatgrandchildren Graham and Jack.
Sister's Virginia Dee Barnett , Lutie Belle Lindeman and nieces, nephews and many friends.
We all loved him and miss him. Services are pending. His niece Pat Baker

Yes, I think you're right about that. I drank the water in more than one way too.....those big August/September waves ('red flag') days at the wedge didn't help much. Almost always drinking the water there in a shore break. Or, almost drowning by jumping off the pier at the Coast Guard beach. The best drink I ever had was when I was walking backwards into the bay while holding my baby brother, and then falling into a drop off. If it weren't for a neighbor lady who was wading there at the time, and pulling me out, I would have been among the few casualties in Balboa. So, you're right...it's either drink the water, or fall into the drink. Either way, it calls us back.
Stephanie
I am looking for old pictures of Mack's cafe which my mother bought and ran during the Korean conflict,1952+53. Her name was Mamie if any of you old timers remember her. The cafe had only one booth and the rest were counter seats. There was also a window you could walk up to ,to get an order.As far as I can tell it is the only building that has been torn down on Main St.
It is a parking lot now. The cafe was a popular place for the local policemen. If any pics exist of the front of the cafe I would really appreciate seeing them. I have only one picture, interior.
Thanks
Leslie Bock Petersen

My husbands family Beek came from Ireland in the 1820's to Fredericton New Brunwick Canada. Joseph Beek brought his whole large family with him. One of his granddaughters, Oliva married a White and settled in Pasadena. A grandson is believed to be the Joseph Beek that began the ferry service at Balboa Island. I saw in the archives of Tales of Balboa, one Pat Hofmann who mentioned a book written by Joe Beek, the ferry boat operator and one of the founders of the area. I have two questions One is Joseph Allan Beek, the legislative secretary of CA , the son of Joe Beek the ferry boat operator? and Two is Pat Hofmann Heaton who wrote an email to you in 2002 still around? I have information on the Beek family if anyone wants to see the early references.. www.kintrails.com It is pretty primitive.
Hope that the Beek of Balboa is related to the Beek of Fredericton. Enjoy your website and going to visit area next year.
Gloria Beek
Howdy Jim... I just dug this up from the net. Yeah, no Charly So.... I wonder who he is. I miss the FunZone... remember old ELMER? I used to play the pin-ball Mystic-Marvel right next to his change spot, where he sat all day... Vickey and her Black Lab... Billy Barber and his FOXY sister, Susie! WOW! She was a bueaty! I hung out in Balboa for years... Played at the Rendezvours... I remember when Dick Dale played at the Riky Dink icecram parlor in '59.. I was a little punk working at the Pavilion for the Balboa.... "Get your tickets now for the bay-ocecan cruz abord the big delux power cruzer, the B A L B O A!... Art & Moe Gronski had such a bitchen collection of WWII memorbilia, and all tho nifty rifels... Wow, I could go on for days.... So many memories... Bal week, and the cops used to go nuts... well they finally drove all the party goers out of town didn't they? But the memories will linger on for years to come! Take care and keep this site alive and well.... Jeffrey Lear, Hollister CA 95023

Surfers' Pajama Party
The Centurions

I went to kindergarden at newport elementary school on the beach in 1972 morning class , Mrs.Elliots was the teacher, school year was 71-72, anyone out there go that class would like to talk to you,
greg graves
Gboysgirls@yahoo.com
Hi Jim,
I have been a long time visitor and booster to your web site. I grew up in the Harbor Area attending both CdM and CM high schools graduating to the relief of the Mesa High staff in 1965. I now live in Minnesnowta and miss the beach a great deal. I worked for the Daily Pilot for a good few years so I got to nearly all points of the area. I was wondering if there are any photos that anyone has and who can scan in and send me of "Balweek" of the 60's or thereabouts. In many books on the area it gets only a fleeting mention and I have seen only one photo of that but from the 50's. And does anyone have material on the Rendezvous and the Prison from that time they would be willing to scan in as well. I am not looking for originals just things to show my kids and family the good old days where their old man grew up! I love the bits linked to your site and have gone over those often. An old girl friend from the past tells me I sketched Hoyt Axton for her once at the Prison of Socrates and I am trying to get her to scan that for me.
And I just remembered…. Does anyone at all recall the miniatures that Mr. Toole had displayed outside on his street in Corona del Mar for Christmas every year? I saw that as a small boy and it was always fascinating. Pictures of those would be great too. The Sherman Museum tells me they have nothing on that even though it had to be within blocks of their location. Thanks very much. Barry Kazmer
bkazmer1@charter.net

Visit TalesOfBalboa Gallery


On The Fun Zone Boardwalk
CLICK HERE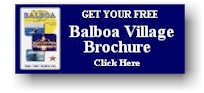 THE Corona del Mar Tunnel

On June 12, 1931, after almost 15 years of delays, construction was finally started on the on again off again Corona del Mar Tunnel, a lifelong dream of city founder Fredric Newport, in spite of the serious reservations of the U.S. Army Corps of Engineers. The tunnel was to run beneath Newport Bay from the end of the Balboa Peninsula to what is now the Corona del Mar State Beach. With a funding of only $834,000, there was very little room for error in design or construction costs. Even with this knowledge, corrupt officials couldn't keep their hands out of the cookie jar, and sand was substituted for cement whenever an inspector's head was turned for a few dollars. By the beginning of 1933, it looked like the tunnel would be finished by early summer. Fees would be 15 cents for car and driver, plus five-cents for each passenger. Trucks would have to be banned, because secret knowledge of the weakened concrete caused fears that their vibrations could cause damage to the tunnel. Then on March 10, 1933, the Long Beach earthquake hit. The Corona del Mar Tunnel crumbled like dry cake and vanished. Officials jumped on this chance to cover up their actions. The few remains of the tunnel were immediately destroyed, and the matter was written off as an act of God. There was a weak attempt at a Grand Jury Investigation, which blew over quickly, mainly due to the ever increasing interest in the war clouds growing over Europe. The Corona del Mar Tunnel, then quietly faded from history.

Last night a friend, and fellow yacht club member, got a call from our diligent harbor patrol. He was told that his 50 foot yacht had broken free from one of the moorings due to the high wind conditions we have been experiencing. Well, the problem was, my friend lives in Pasadena, and it was 5:30 pm. By the time Rob got to Newport harbor it was 7:30pm. He recruited me to help him retrieve his boat and get it to the dock at the yacht club. I was happy to help. We jumped in a work boat and headed across the harbor towards the Pavilion where he left his boat, safely moored. We were shoocked to find his boat mid-channel, and tied to an unused buoy nearby. The anchoring chain on his mooring had broken free and his buoy had flipped over. Apparently, some good samaritan had lashed the lines onto a nearby buoy that was still functional. This, of course saved Rob's boat from the possible damage that could have occured with the boat swinging around in the wind. With some effort, we were able to undo all of the plethora of line, and get the boat to the dock. Upon inspection, the boat was fine. I would like to thank the good samaritan who took the time to temporarily fix a bad situation. You are an unsung hero! Thank you! I would also like to express appreciation towards our fantastic harbor patrol, who watch our yachts when we can't. Thank you!
Elizabeth Barnes
Thank God for the Flyer!
Feb. 19th was my wife Debbie's birthday. (the big one). We had reservations at a hotel in Avalon and no foul weather was going to keep us away. That is, if the Flyer was running! Well, it was, so we boarded her in a pouring rain, along with about a dozen other brave souls. On the way out of the harbor, our Captain announced the obvious. "It's gonna be rough". We were all asked to remain seated once we left the harbor. And once we DID leave the harbor, Yeehaw!!! What an "E" ticket ride! Huge swells, nothing but white caps, wind and driving rain. The Flyer was catching air off the tops of those big swells! So we made it, of course, safe and sound and the weather broke up a bit for our walk into town:-). We stayed an extra night in Avalon at a great little six room hotel (that shall remain my secret). So on Monday morning, amid tornado warnings and waterspout sightings, I called the Flyer office to see if we would have a ride home. To my surprise and relief, I was told that the crew would be over to get us at the usual time. So we waited at the terminal and what a great sight she was on the horizon. She pulled in and picked up all of about 18 people that were waiting. Well I'll tell you what. We chased a big 'ol rainbow across the channel and then ran smack into a huge squall, and even spotted one of those waterspouts. What a trip! Now I just want to say THANK YOU to Bob Black and the crew of the Catalina Flyer. I'm sure alot of money was lost over that weekend. We made some great memories though, And the Catalina Flyer Service made it possible. Thanks again,
Robin and Debbie
Thanks, Jim! I really miss all my friends on Balboa! I spent the last two days crying after hearing about Sean. Your article (Memorial) for Sean was great. Thank you.
Trudy
I was just asked if I could name the three Balboa Ferrys ... can you help me?
Thanks so much!
cam
cam@killingsworth.com
Dear Jim:
Keep up the "Great Work" I enjoy the web-site and all the information and wonderful pictures - Lilly Call tournament participant. 2003 & 2004 Looking forward to this year! When will the new tide tables be available ?
Sincerely,
Mick

Thanks Ol' Neighbor for the website - I leave the webpage on my computer at work so I can get a peek when things get cold & hectic here in Denver. I really miss living on the Penninsula (and being your neighbor)!!!! Your Web page makes me smile every time - especially the pictures and webcams!!! :-)
Linda Pierce
Denver, Colorado
From London's Times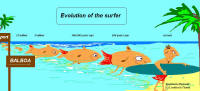 Can a hearse carrying a corpse drive in the carpool lane?