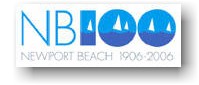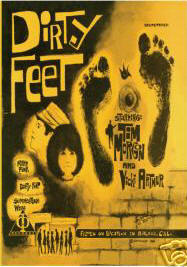 If you remember Balboa's Prison of Socrates on Main Street and Tim Morgon singing there, then this film is for you. Filmed in the early 1960's, this 86 minute Black & White film reflects the Balboa of a by gone time.
Click For More
It was around 10 p.m. on July 13, 1992, when Bill Kitchens set the auto pilot on his 34 foot sailboat "Vagabunda," for a course from Corona Del Mar to the entrance to Newport Bay. As Bill words it, "I was sitting in the cockpit and nodded off with no sails up." The next thing Bill remembers is, "Oriental voices shouting and cursing, and crashing sounds. I looked out and said oh, [poop]." His rig was down, and he was under Balboa Pier. Bill lashed the mast to the side of the boat just in time to see the flashing blue-green light of the Harbor Patrol. He was checked over to see if he was hurt, and allowed to limp his boat back into the harbor. Upon arriving at the South Shore Yacht Club, Bill fell and struck his shoulder on the dock, causing multiple fractures, or as Bill puts it, "Adding injury to insult." Later that year, the South Shore Yacht Club presented Bill with the "Most Conspicuous Sailor Award."



Anyone remember the rock group INXS? Alan Sandoval does. The video for their very popular song 'Devil Inside' was filmed entirely in the Fun Zone
Click For More
I love Balboa Island. And you said this is where you can share memories so here i go.
I may be only a girl living on Balboa Island during the summer but all of the memories I have had doing BIYC (balboa island yacht club) throughout the summers since I was four has made me promise myself i will live here when i grow older because I love how everybody is surrounded by caring friends and a nice community where everything is close by and you can walk or ride your bike or skateboard to your friends house who happens to live from about 8 to 1 street away. I love Balboa Island and plan to live there for as much as possible (I better start saving money for a house now!)
Carly
sunsandnsurf06@yahoo.com

Years ago ... longer than I want to admit to - we stayed the entire summer on Balboa. As a pre-teen - the freedom we were allowed at Playland Arcade (our favorite ... now gone ...: ( - and the Fun Zone along with a little shop called the "Chip Yard" that was started and run by kids about our age. Just curious to know if anyone knows what happened to them ???
Hi Jim,
I am the oldest daughter of Ohmer (Vic) Clawson. In the past I have looked at your wonderful site and relived the memories of 1948/1949. The picture of the boat ready to launch at Dick's Dock was priceless. I did not know who the men were, except my Dad of course. I was only 13 and at that age names don't mean a lot.
The memories of that beautiful boat make me smile. I remember when the Miss Balboa was to be returning from Catalina Island. My sister Shirley and I would go ask Ken at the ferris wheel if we could have a ride. From the top of the ferris wheel we could see her coming, throwing the biggest wake you ever saw. Then we would get off and run and tell Mom, the Miss Balboa is coming. Before cells phones we looked for things.
My Uncle Chris Clawson was the only person other than my Dad who would pilot the Miss. I guess the runs at night, around the bell buoy were a real thrill. You would aim for the light and before it blinked again, hope you were not aimed directly at it.
Time has passed and I have only a few pictures of the Miss. Thanks again for the great web site. I am going to email my Uncle Chris today and tell him to take a look.
Lora Clawson Leach
Click For Miss Balboa Story
I was wondering if anyone remembers a guy named Ernie who worked at the Balboa Pier bait shop in the 60's. I remember he used to hold a live bait over his mouth then he'd drop it in and swallow it. He used to tell me he could feel it swimming in his stomach!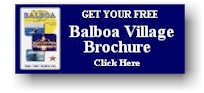 Hi Jim,
Thanks again for your wonderful website. Awsome job. For the first time since I left CA, I was in tears and really missed my friends and CA, especially after reading the articles in the "Book". I know soooo many of the people. And the stories brought back memories.
Can you tell me anything about Ron White? The last we heard before we left CA in Sept, 2004, he was in Flagship. Ron is so very dear to us since he performed our marriage ceremony in 1997.
Thanks for your articles, photos and continued updates. We love and miss you all on Balboa. It is truley a "one of a kind" community.
Trudy Boulay
TrudyTNT@aol.com
Hey Jim, how 'bout a link to my site? Mostly recipes...
www.spice-guy.com
Thanks, Robin
Hey Jim,
What is your opinion of the Nautical Museum purchasing the Fun Zone? Will it change the general atmosphere of the Fun Zone that I have known since I was a young child? I am very concerned about this.
Thanks.
Hi there my Name is Tommy Bull. I recently moved here at Promontory point,Newwport with my wife and son. I would like to learn more about the water ways here such as restrants etc. as we love boating. I am a retired world champion Kick Boxer and a Master in the Martial Arts. I am a film Actor and a Dirctor. We love it here. thanks for any and all the help you can give us. Sincerly Tommy Bull
Bulldiamond@aol.com
HI BALBOA FRIENDS,
I WOULD LIKE TO KNOW IF YOU COULD GET MRS. MORGON (TIM'S MOM) TO TELL US THE HISTORY OF BALBOA. I TALKED WITH HER YEARS AGO AND SHE HAD MANY INTERESTING TALES OF BALBOA IN THE BEGINNING. MY FRIENDS AND I (FROM ROSEMEAD HIGH) USED TO STAY AT THE "MORGON HOUSE" DURING EASTER/BAL WEEK IN THE 60S WHEN TIM WAS PLAYING AT THE PRISON. I MOVED TO BALBOA ISLAND FOUR YEARS AGO AND STOPPED BY TO SEE MRS. MORGON AND SHE IS A SWEET LADY. DO YOU THINK SHE MIGHT WRITE AFEW LINES OF HISTORY FOR US? TIM, ARE YOU OUT THERE? TALK TO YOUR MOM FOR US.
BEACH 4 DEE
DEE ANN WITT
DEEWITT61545@AOL.COM
Hi Jim: My name is Lynn Hackman, I am the owner of the vessel Mei Wen Ti, a 55' Chinese Junk that is currently berthed in Rainbow Harbor Long Beach. I am contacting you to see if you know of any commercial slips available in Balboa Village as I would love to move the Mei Wen Ti there - she is a wonderful tourist attraction and has been very popular in Long Beach. However, the City is taking over the slip where I am located so I have to move her in the next 30-days or so. Any information you might be able to give me would be most appreciated. All the best, Lynn (949) 723-1352 or (310) 968-4678.
Lynn Hackman
hackman@adelphia.net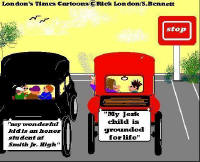 Some people are like Slinky's ...
Not really good for anything, But they still bring a smile to your face when you push them down a flight of stairs.