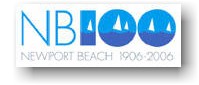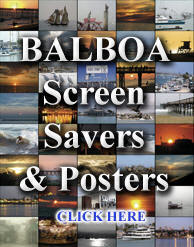 In the late 1940's, Joe Beek started the Around the Island Ferry, which served the entire Balboa Island shoreline and adjacent areas. The original Around the Island Ferry was the converted 30 foot, 30 passenger yacht, "Where Away." In the mid 1950's, Evan Jones built a new 30 foot ferry at the J. A Beek building. Evan also built all three of the current Balboa Island Ferries, Admiral, Commodore, and Captain, at this same location. The "Where Away" was sold to a local government agency for use as a dignitary launch. Traveling on 30 minute runs, the Around the Island Ferry service was from morning to 10 p.m., and the fee was 25 cents. Dorothy Handy recalls, "It was a little launch that left from Balboa Island. And if you wanted to catch it, you stood on the dock and waved it down. It would pick you up and drop you off anywhere you wanted." Seymour Beek recalls that, as a youth, he stole (borrowed) the ferry after 10 p.m. for "Ferry Parties" in Newport Bay, Corona Del Mar, and at sea. To this day Seymour believes his father, Joe Beek, was never wise to the parties. The Around the Island Ferry was discontinued in the late 1950s.



My husband wanted me to relate that he grew up at 123 Grand Canal, moved there in late 48, lived across the canal from the Shaws. Until 2 years ago we were in contact with Richard Shaw. Virgil Parch used to do their Christmas cards. His dad, Harvey Mayer, kept the engine on the Michigan going. Oh, by the way, my husbands name is Mike Mayer. Mike, as a kid, took more than one trip to Avalon on the Lazy B. He was curious because the original Balboa Island Punting and Sculling group was just a small handful of people and he finds it hard to believe that any of the original members are still with us. What he is looking for is actually the original society logo that was hand painted on the little fly bridge of the Michigan and this was drawn and painted by Parch and Shaw. This was the one and only real deal. He's just trying to find something of that original logo. By the way, what ever happened to the Michigan?
Mike & Sue Mayer
postiemayer@seasurf.net
Hello Balboa Talers,
Just happened upon your web site this evening as I was searching for live web cams of the California coast. I cannot begin to tell you what memories your site evokes. Let me share but a few.
First of all...getting there was NOT 1/2 the fun, not 1/4, not even 1/100th of the fun of spending up to four weeks of summer "at the beach." I was between 11 and 14 those summers in the early 50's, when Dad would pile us into the 1950 Chevy station wagon in our Pasadena driveway and we'd take the agonizingly long and tortuously slow journey on two-lane roads through suburbs and orange groves and ranches to get to our friend's house on the canal (one year) or on the Little Island's East Bay Front (2 years).
Once there, however, it was heaven! No shoes... No shirt... we didn't care if we got service or not, we were FREE! From 6am to 10 pm every day, to roam the islands; to swim across the bay to hitch a ride to Corona Del Mar to ride the waves; to snorkel around the perimeter of the island looking for crabs among the rocks; to jump from the canal bridge at high tide; or to rig a dingy with a beach umbrella as a sail, rowing upwind under the bridge to the north end, and then "sailing" as the wind at our back pushed the little boat and it's umbrella "mains'l" at warp speed down the canal, to be rowed back upwind for another run.
Early Sunday mornings were especially important, as they provided my brothers and I with pocket money for the week. Starting shortly after daybreak, we'd cruise the streets looking for well-tended gardens with abundant flowers, then cut a few of them (without disturbing the beauty of the garden) to be put in our buckets of water and, after a full load was acquired, sold outside the open air market on Marine Avenue to passers-by, always wondering if perhaps we were selling them to the owners of those very gardens from whence tkhey came.
Some of the proceeds would be spent immediately across the street for soft ice cream at the Jolly Roger (oh God, please bring it back the way it was some day). Other times, we'd take our pennies and nickels and play the "crane machines" at the Pavilion fun zone, rarely coming up with one of the big prizes but often being rewarded with little rings or other kinds of cool stuff.
One summer late-afternoon we were at the Newport Beach side of the ferry landing when a gorgeous wooden Chris-Craft speedboat roared up to the adjacent dock. Out piled the Rat Pack: Sinatra, Young, Natalie Wood, the whole bunch of them. Immediately the lipsticks were broken out and Sinatra and Wood began signing peoples backs, arms, legs, wherever there was space to scrawl their signatures before they went into the arcade to play among themselves with all the fantastic machines. A truly memorable show of public adoration and superstar unwinding
Oh yes, and the ferries!! What would Balboa have been without the "around the island" ferries and the public docks!! Riding for hours thanks to kind and understanding pilots who at times let us handle the lines, taking in all the sun and the scenery and the pure enjoyment of being on the water. The public docks also provided a great location for catching great batches of long, slender, shiny-bright smelt using drop-lines or, if we were lucky, a rod and reel found in some trash can in one of the mysterious Balboa alleys.
The days and the streets were filled with the sounds and smells of summer then, so in contrast with present day visits: houses closed to contain the stilted artifically cooled air; the streets vacant as the double-income owners toil away at office jobs on the mainland; a few beach towels on the small sandy patches between the piers, but certainly not the neighborhood galas that densely populated the beaches of yore.
Even though I'm on the East Coast now, and we finally sold the family house in Pasadena this year, I have and will continue to visit California several times a year, to occasionally walk the streets of the Balboa islands, and to remember what it was like to be a child, at the glorious beach, for FOUR WHOLE WEEKS!!
Thanks for letting me visit.
Curt Mason
Summit Point, WV
cmasonwhf@aol.com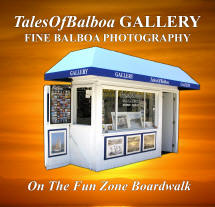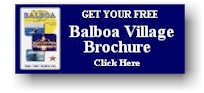 Daily 7 AM - 11 AM
Closed Tuesdays
$3.94 Breakfast Special
Macksan Cafe
712 E. Balboa Blvd.
675-86.59
2nd Wednesday of the Month
Book Club Luncheon 1PM
675-2373
Newport Landing Restaurant
Wednesdays 10 AM
October 5 - November 30
Cliff Drive park
Mommy's Munchkins
Wonder Play TM
Wednesdays 6 PM
Belly Dancing
Balboa Pilates
204 Washington
675-5888
Fridays 7 PM - 9 PM
Live Entertainment
Caffe Balboa
613 E. Balboa Blvd
949-723-0760
Free Admission
Fridays 9 PM
Double Feature Movie
Flying A Studio
605 E. Balboa
949-375-0836
Free Admission
Saturdays 3:30 PM -7:00 PM
Kyng Arthur: Authentic Reggae
"Cabo Cantina" 100 Main St
949-675-7760
Sunday, December 11, 11AM - 4 PM
Balboa Island Holiday Home Tour
Tickets $20.00
949.723.6367
Tuesday December 13, 6 PM - 9 PM
Balboa Village BID
Annual Christmas Dinner Party
Aboard the Catalina Flyer
Live Entertainment
No Host Bar
$30.00 Per Person
673- 5245
December 14 - 18
97th Annual
Christmas Boat Parade
January 2, 2006
Tournament of Roses Parade
April 20 - 30, 2006
Newport Beach Film Festival
Call For Entries
Friday April 28 - April 30, 2006
Newport Ensenada Race
Wednesday May 3 - May 7, 2006
33rd Annual Newport Boat Show

Loved to read about my Scotsman friend Bill Kitchens. His ' shooting-the-pier has been memorialized forever in a great painting now hanging at the Newport Beach Yacht Club (former Shark Club).
You might remember the artist of that painting Scott Kennedy... a great 'maritime art' painter... Look closer at this painting... You'll see the Vagabunda has her mast sheered off! Scott is alive and well... Bill is alive and well living in Newport Beach... 'cept he still falls down sometimes!
Randall Marquis
randall@jantaric.com
From the mid-1940's through the early 1960's the two largest sailing ships in Newport were Ralph Larabee's Goodwill and the schooner Pioneer. Both were moored in the Lido area. The Goodwill sunk off Mexico. What ever happened to Pioneer? It was previously owned by Vanderbuilt.
Dean S. Ricketts
dsrmbr@comcast.net
Spoke with you a week or so ago, love your photos and thanks for the info on The Rendezvous in the early 20's becoming the Ritz Theater/Balboa Theater. I have a Grand Prize Dancing Trophy that my Grandparents won in 1924 @ the Rendezvous Ballroom, and am still a bit confused because my grandmother always talked about dancing @ the Pavillion. Can you shed some light on this for me ? I also have a poster from the Rendezvous Ballroom ( no date ) New Years Thurs. Dec. 31st with Gil Evans and his Orchestra. If anyone is familiar with this time period it would be fun to know !! I spent many summers on Balboa Island and @ the Fun Zone from the early 50s on , Great Memories ! Thanks
susyanmike@sbcglobal.net
Hey Jim, I love the site as always. I do miss the two cents worth though. I wish you would bring it back and screen as you wish. I really enjoyed it. I was wondering if any of your readers might remember the Pizza Pete's Restaurant of the 70s and 80s? The family that ran it consisted of a mom and pop, and two boys, and various nephews etc. The boys were named Mike and Mark. I lost touch with them long ago and would love an update on how they are doing. They may have gone back to N.Y. Also, does anyone remember a self proclaimed local artist and ladies man by the name of Jesse Bailey? He was originally from New Mexico. His younger brother Steve was one of the boys lost at sea on the way back from Catalina Isl. I would sure like to be put in touch with anyone who knows where these people are or how they are doing. Thanks again for all the effort. I have many fond memories of living in Balboa and working at the fun zone. Hey, how come every time people write about the past owners of the fun zone, they forget the Olson bros. and The Kennedy Family ???? Barbara ( ex cook for Heidi by the way )
Barbara
Bdever59@yahoo.com
Hello Jim,
I've lived in Newport Beach for somtime and love checking out your site every once and a while but would like to see if you knew the tale of Rupert the Photographer? I see him everywhere with the same hat on, same camera and everytime I yell his name he just says "God Bless you".....Do you know where he lives and who takes care of him? What does he eat, and what does he listen too? I wish I was Rupert becuase then I could get into all the bars and clubs without having to wait in line and I would get lots of chicks!! I think that Rupert likes Kelly Clarkson and and Mutt Lynh's for B-fest....
Thanks
Brandon

OK Jim, your killin me. Now that I've downloaded the new nighttime shot down the coast as my background theme, I've been trying to figure out where exactly the shot was taken from.
All the best!
Mike Murphy
Sun Valley Idaho
funnyguy@cox-internet.com
Hi Jim,
My name is Robert Reed, son of the former Marine Safety Director of Newport Beach.
I am in the process of scanning both of my dad's scrapbooks he made of the period between 1958 and 1968, and I think they would be a good historical perspective of those times from his perspective in the Lifeguard Department. I'll let you know how it's going.
Robert Reed Jr.
Arcata, California (near Eureka)
n6hgg@yahoo.com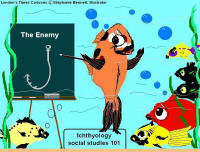 When moving, never pack the dog and the cat in the same box.