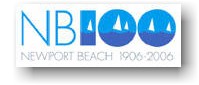 Balboa's 96th Annual
Christmas Boat Parade
is an event that's a must
for everyone.
.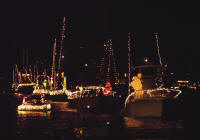 For nearly a century the week before Christmas is an event that draws thousands of people from all over the globe, and this Christmas will be no different. One of the best places to view the Boat Parade is at the Balboa Island Ferry Landing at Fun Zone on the Balboa Peninsula. Be sure to dress warm because this is the coldest time of the year.
This year the Boat Parade will run from December 15th thru the 19th.
Even better then watching the parade, you can be a part of it. You can rent a boat or ride in the Boat Parade on one of several boats that are a part of the Boat Parade. Here are some of them:
Catalina Passenger Service
Davey's Locker
Fun Zone Boat Co.
Marina Water Sports
Newport Landing Sport Fishing
Newport Whale Watching
Shellback Yacht Cruises
WANT TO HAVE A DINNER VIEW?
Harborside Restaurant
Newport Landing Restaurant





Hello Jim,
Several months ago I had emailed you asking for your assistance in trying to find a photo(s) of a few stores on Balboa that had burned several years back. (Early to mid 80's I think) Actually the story goes like this. My wife and I had our first date on Balboa Island in 1980 when she was 17 and I was 19 years old. We rented rollerskates and skated all over the pier & fun zone and then we took the ferry over to the island. We then returned on the ferry and ended up watching an outdoor Greek wedding near some homes by the docks. This was appropriate because I'm Greek and she was not aware of it at the time. (Poor thing, she never knew what she was getting into....) Anyway we ended up going back near the fun zone and we purchased our first Balboa Bar at a small ice cream shop which was located near the ferris wheel. (This was not the small freestanding building across from the arcades, instead it was a shop that was further down toward the Balboa ferry.) Over the next couple of years we would go back when we could but since we were both attending school in Santa Barbara it was very seldom. While we were both home on Christmas break to visit our families, we decided one evening to bundle up and go get our Balboa Bars in the cold weather. We arrived only to find that the ice cream shop had burned down weeks, perhaps months earlier. It was sad but what do you do. Later there was a large building built on the spot which had a restaurant and I think a few small offices on top. Well we still go back after 25 years but now we have our Balboa Bars on the island instead of near the fun zone and they are still as good. I eat two!
Anyway I thought that perhaps you might have or know of someone that may have a photo or artists rendering of that area prior to the fire that I may be able to purchase. It is my our 25th anniversary on the 18th of this month and I thought it would be a nice little memory to add to the weekend when we celebrate. You mentioned that you were going to ask some of your readers and I tried to keep up on any postings but I didn't see anything and then I forgot. Well... like most typical males with their anniversary just around the corner I'm now scrambling to bring everything together for that special day and thought I'd try to locate this phantom image of a long since gone ice cream store just one more time.
Any help would be once again appreciated and I thank you once again for all your consideration.
Kindest Regards,
David Winterhalter
DWinterhalter@PurelyVisual.com
Jim – look at the e-mail I got via your website
Dear Phyllis,
For some reason I looked at the Tales of Balboa web site just now and happened to see your inquiry into info RE: Pirates Days in Balboa. I moved to the peninsula as an 18-month-old in 1936 so experienced many Pirates Days during my childhood. The real memory is 1947. The people involved in putting on Pirates Days always built a jail and anyone caught not growing a beard during these roustabout days was jailed. My father, who ran the slot machines in the area, always refused to grow one (he had a mustache). I remember my brother and I watching our father's punishment carried out. He was tossed off the dock in front of the Fun Zone, fully clothed. We both cried, not realizing it was a setup stunt. Lots of action during those days. This event drew in many people from neighboring and not so neighboring cities and made a lot of money for the city fathers (and mothers). It was very exciting to a kid and a lot of fun getting my mother to make me a costume each year. I remember someone making me a wooden sword.
I cannot believe there is no mention of this event in any of the history books. That is an amazing omission as this was a very popular event. Restaurants made a lot of money, as you can imagine, as did the Fun Zone, the Arcades, and probably most of the stores. I'm sure the Rendezvous, too, had some form of entertainment. We always had huge big bands through the years. A wonderful place to grow up, the perfect era for someone like me. I miss Balboa/Newport Beach and try to visit once or twice a year from San Luis Obispo. I have many classmate/friends from Newport Harbor High School, the only high school in the area at the time.
Someone who might remember Pirates Days better than I do is Jim Stewart. He lives in Monmouth, IL, but lived in Balboa in Mrs. Webb's apartments with his family from 1943 until 1950-51 when they moved to Illinois. Jim and his brother, Bill, both worked at the Fun Zone and the Balboa Theater and I would bet you anything that Jim could fill you in on some Pirates Days info. His email is jgs@maplecity.com.
Of course, others have undoubtedly contacted you, so perhaps you have all the info you need. Just wanted to say "hello" and talk to you a bit. I envy you that you live in the area. On the news this morning, Newport Beach was featured on THE TODAY SHOW, revealing a sea otter problem with the otters settling on people's boats every day. I can only imagine how I'd feel if my yacht suddenly had 8-9 800 pound creatures sunning themselves. I wonder how one would solve such a problem.
Hope you find the information you are seeking.
Sandra
Phyllis Scheffler
PScheffler@city.newport-beach.ca.us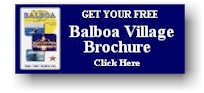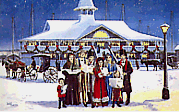 This series of paintings was made for the Balboa Pavilion by Susan Newcomb.

Hi, I visit this page often because I grew up on the Balboa Peninsula. I just received your poster and I love it. I can relate to so many of the pictures on it. I lived in Balboa from the time I was 3 yrs. old till I graduated Newport Harbor Highschool. Then got married and moved to Costa Mesa. Thanks for the memories.
Laura Hilliard
luluh1@scinternet.net
Jim,
Do you have any old photos of balboa? I am looking specifically for Main Street where Dillman's restaurant & Orange Julius used to be.
Thanks!
Dawn
Dawn Nicolaisen (Dillman)
Dawn_Nicolaisen@bmc.com
Hi Jim,
My name is Robert Reed, son of the former Marine Safety Director of Newport Beach.
I am in the process of scanning both of my dad's scrapbooks he made of the period between 1958 and 1968, and I think they would be a good historical perspective of those times from his perspective in the Lifeguard Department. I'll let you know how it's going.
Robert Reed Jr.
Arcata, California (near Eureka)
Robert Reed Jr.
n6hgg@yahoo.com
Is the Fun Zone really going to be busted apart by that stupid museum? Nobody goes to the museum now. The Fun Zone is a Museum in itself with the history it carries. I have been going to Balboa since I was a kid (renting houses, hotels etc.). I now take my kids there every summer. I will not return if the museum is going to occupy some of the best areas in the Fun Zone. If the museum is going up why aren't people fighting it and give me the city council persons name
Lee
leep1967@comcast.net
Jim,
Do you know who produced the Flight of the Snowbirds piece that shows occasionally on Cable Public Access Channel 3? It's an interview with Seymour Beek and Bill Shock. I would not only like to buy a copy but I would like to engage the production crew for a Balboa Island Yacht Club piece to be used by the
David Allan
dlallan@earthlink.net
Just wanted to tell you what beautiful pictures of Balboa. I grew in Newport and now live in Ohio. Whenever I am homesick and need a "California Fix" I log on and look at your photos. They are a wonderful escape for me!
Thank you for your website!
Daneen
dmaughme@woh.rr.com
Hello, I was reading the OC Register today and there was an article referencing a book, "Old Balboa Island Stories From 1907 to the Millennium." It sounds like good reading, do you know where I can get this book?
Geary
gearygodinez@yahoo.com
Greate site. Thank you :)
James
NY, wasingov st.121

I heard Tim Morgan has a movie out about Balboa is this true?
He used to play at the Prison of Socrates in Newport Beach in the 60s
Information would be appreciated
Thank you
Diane
jdean4ever1@aol.com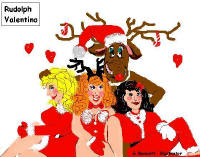 Why isn't the number 11 pronounced onety one?