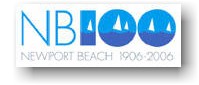 Print Your Free
Photo of the Month
Calendar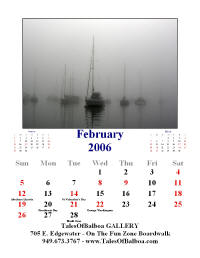 This month we will be adding two new Live Balboa Cams to the TalesOfBalboa web site. The first cam will be inside the Balboa Saloon, the second will be inside the Bay Arcade. The substantial cost of installing these cameras is being covered entirely by these businesses. Be sure to watch for these new Live Balboa Cams.
By The 1920s, Balboa was a popular location for the Hollywood moviemakers. Its pristine empty beaches, calm bay waters and the ocean surf were just what was needed for exotic movie settings, and the Pacific Electric could deliver a flat car full of equipment from Los Angeles in only an hour. The first major motion picture to be filmed here was the original 1917 Cleopatra. A work crew of eighty men constructed a fleet of 29 full-scale, ancient design galleys on the Balboa Peninsula. After the ships were completed, the cast arrived by Red Car and camped in tents on the beach. Local fishermen were used for the more dangerous roles such as falling in the water, because most of the actors couldn't swim. For the grand finale, all the ships except for Cleopatra's were soaked with 5,000 gallons of crude oil and set ablaze. Cleopatra's ship was crushed to splinters upon the rocks at Rocky Point. The old three-master Fremont built in 1852 and declared un-seaworthy was used for the filming of the original Treasure Island in 1919. After returning from a day of shooting at sea, the Fremont sprang a leak and was cast upon a sandbar at the mouth of the bay by a large swell. The terrified actors, who couldn't swim, were forced to spend the entire night aboard the Fremont with only a single lantern for light before they could be rescued the next day. Each tide drove the Fremont higher up on the sandbar and finally, after several days, she was dynamited. Shots of the explosion were used in movies for years afterwards.





Hey Jim ....Bob Gardner, rest his soul, was a neat guy - left us too soon! Now, you're my 'go to' guy!
My mind's almost gone and I need a little help from someone like you who can still remember stuff! OK ....need to know where Berkshire's was located. Also, before it was Bobby McGee's, what the hell was that restaurant called. And ....how come I never read anything about Ken Niles' marina? Remember Ken? He was a radio announcer for, I believe, KNX. Anyway .....wasn't his marina located across from what is now Promontory Point? Jeez .....the forties and fifties in Balboa and surrounding areas (I grew up in Seal Beach) were truly fantastic decades! Wait .....didn't Don the Beachcomber have a place next to the Hurley Bell? Wasn't there a place called the "Castaways"? If so, where was it? What was the street address of Christian's Hut? There were a number of shipyards and chandlers located on PCH. Wasn't one of them located where the new Villa Nova is now? You can sure help this old fart if you will .....it's tough to try to remember stuff and can't. I still recall what Bette Davis said ......"Growing old ain't for sissies!" Hey Bette ....you were right!
Bob King
majskyking70@yahoo.com
Hey Jim, how is it going. It just dawned on me that there might be a few people out there in Balboa who remember the Hodge bros. Frank and Jimbo. They worked at the old "Arts Landing for a few years, in the cafe, and on the boats". They were there around 1979-1981 They were from N.Y. originally, and they made friends easily and knew so many people out that way. Anyway the reason I am wondering is because they both (seperately) passed on well before their time. Jimbo went do to complications of diabetes about five years ago and Frank went about three years ago, from a brain tumor, and years of substance abuse. They had their problems like everybody, but as I say they were well liked and someone out there may wish to know. Also if anyone is wondering "Robert Owen" the clown artist, is living in Graham WA with his step daughter Vicky. I know lots of people know who they are they were there for so long ! People would remember "Norma and Pelone" from 401 bay st. Norma passed some time ago from Cancer and Pelone is staying as I said with Vicky. I believe he is still painting. Just some info for your readers.
Thanks Barbara Courneya (Dever)
Bdever59@yahoo.com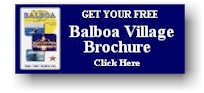 A Ride on the
Balboa Island Ferry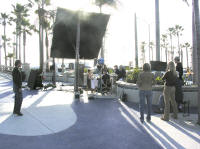 If you were around Balboa Pier last January 25th you would seen a day of film making. This time it was a commercial for a diet plan. Watching movie making is like watching paint dry.


2nd Wednesday of the Month
Book Club Luncheon 1PM
675-2373
Newport Landing Restaurant
Saturdays 3:30 PM -7:00 PM
Kyng Arthur: Authentic Reggae
"Cabo Cantina" 100 Main St
949-675-7760
Sunday, February 12, 11 AM
Art of Adornment: Tribal Beauty
Bowers Museum
714.480.1520

Tuesday, February 14, 6:30 PM
Just Friends 2nd Annual
Taste of Chocolate
Thursday, February 16 -19, 7 PM
Newport Beach Jazz Party
Sunday, February 19, 3P M
Newport Beach Central Library
Sunday Musicale
Sunday, March 19, 3P M
Newport Beach Central Library
Sunday Musicale
Tuesday, March 28
Newport Beach Breakers
Player Draft

April 15 - 17
Bowers Museum
Mummies: Death and the
Afterlife in Ancient Egypt

April 20 - 30
Newport Beach Film Festival

Friday April 28 - April 30
Newport Ensenada Race
Wednesday May 3 - May 7
33rd Annual Newport Boat Show
Saturday, May 06
Balboa Island Art Walk


Just when I thought your site couldn't get any better, you added the live cam grid. I think it is a great idea. I like being able to see all my favorite cams at once to pick the one I want to watch. It also makes me wish I was there instead of Michigan.
Richard Sherburne
whit1956@yahoo.com
Greetings, I am an old Balboa Islander (my late Grandmother moved to the island in the 30's, and I was born there in 1953), and in all this time I've never met anyone who could tell me where the word "Apolena" came from. The other streets (ie Coral, Ruby, Agate, etc.) are all gem names. Is it a form of Opalene? Any other ideas?
Thanks in advance, Richard
HaleyStreet@aol.com

Love the web site! BUT.......the Christmas lights in front of the Bay Front cam ruin the view! I check it out every day from Boise Idaho!
Merry Christmas!
Don
donely@shaklee.net
Hi Jim,

Thanks for this web site. I just wanted to tell you I think the boat parade dates are off by one day. I think the dates are 12/14 - 12/18.
Thanks, Mark Elliott
Hello! I've logged onto your website after seeing the www.talesofbalboa.com stamp on one of the $1 bills I received as change at a local store. I thought I'd check it out! It's a great site and Balboa looks like a great place to visit! I live in Morgantown WV. Happy holidays!
Jennifer
jnm_107@hotmail.com
Hi Jim, Merry Christmas and thank you so very much...I cannot wait. I come from a big family (8 kids) and of course, we vacationed in Balboa in the mid 60's and early 70's. For Christmas this year, we are going to play a gift game - each person has to spend $150 minimum (and you have to provide receipts!) and it has to be a present you would want to keep for yourself and be willing to fight for, trade, make deals, etc. Well I saw you in the Fun Zone over Thanksgiving weekend you gave me one of your calendars - and I knew I had found the best gift of all. So truly I thank you and I know you will have 8 new fans from my family. But I am not letting them in on this until then!!! Many, many thanks. Megan
Jim, Thanks for the great time last night we had a blast, You are a great brother Im sure you will print this on your web site.
I Love You, Pam
Have a Great New Year Jim.
Carlos, from Lima Perú.
Carlos Gálvez
skynet@terra.com.pe
I have received my shipment and I am so pleased with everything, my book, the poster, and the screen savers - thank you very much.
Lori Harrison
lah1758@msn.com

Don't believe everything you think.