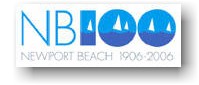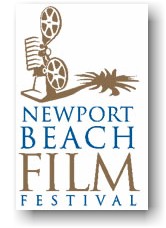 Free Photo Calendar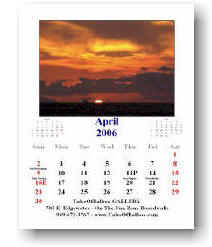 End of an Era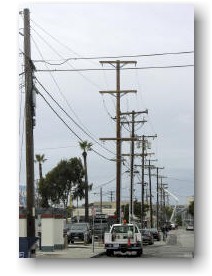 Workers starting to move the Bay Street power lines underground before the poles are removed.
Time Capsule
THE CORONA DEL MAR TUNNEL

On June 12, 1931, after almost 15 years of delays, construction was finally started on the on again off again Corona Del Mar Tunnel, a lifelong dream of city founder Fredric Newport, in spite of the serious reservations of the U.S. Army Corps of Engineers. The tunnel was to run beneath Newport Bay from the end of the Balboa Peninsula to what is now the Corona Del Mar State Beach. With a funding of only $834,000, there was very little room for error in design or construction costs. Even with this knowledge, corrupt officials couldn't keep their hands out of the cookie jar, and sand was substituted for cement whenever an inspector's head was turned for a few dollars. By the beginning of 1933, it looked like the tunnel would be finished by early summer. Fees would be 15 cents for car and driver, plus five-cents for each passenger. Trucks would have to be banned, because secret knowledge of the weakened concrete caused fears that their vibrations could cause damage to the tunnel. Then on March 10, 1933, the Long Beach earthquake hit. The Corona Del Mar Tunnel crumbled like dry cake and vanished. Officials jumped on this chance to cover up their actions. The few remains of the tunnel were immediately destroyed, and the matter was written off as an act of God. There was a weak attempt at a Grand Jury Investigation, which blew over quickly, mainly due to the ever-increasing interest in the war clouds growing over Europe. The Corona Del Mar Tunnel, then quietly faded from history.
I would love to see some inside photos of th Rendevous Ballroom in the years 1963-1966. I went there as a teenager then to hear surf music. I remember The Rhythm Rockers had their album Soul Surfin in the window in 1962.(which I still have.)
Harold Dieckman
deekmon13@yahoo.com

Hi... I used to live on Balboa Island, 208 Collins Avenue, and recall a tiny boat rental company across the bay. I'd like to bring my two sons, 4 and 8, down over the upcoming weekend, and wonder if you could provide the contact info for a company from which I might rent a small motorboat. I'd like to take the boys on short tour of the area. Thanks!
TJ
legitcrit@aol.com
Hi Jim, I just clicked on to the tales of Balboa for the first time. Do you remember Clancy Arnold? He was my father and built the last three ferries. Also in 1918 my great-grand-mother owned a lot of lots on Balboa Island but traded them off for a chicken, goose, or whatever, Shucks. I was raised here at the beach and there is no place on earth like it. Thanks for your articles
Connie Arnold-Ruske
hgr38@aol.com
Feature Cartoon
From London's Times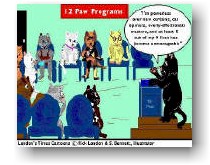 Pop Quiz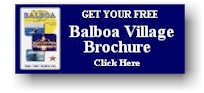 Business Phone Directory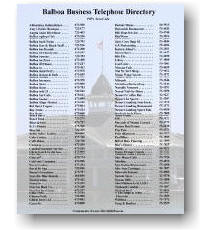 Take a Ride on the
Balboa Island Ferry
On March 22nd the Newport Pier area was packed with filmmaking equipment to shoot a Mervin's commercial.
Hi,
I am looking for my cousin Randy. He and his wife Linda own several large charter (party) boats in Newport Beach. His mother is Ennis Bratt. We need to contact him with regard to his aunt Eileen Morris. I'm sorry this is unorthodox but I can't remember his last name and need to contact him. If you know him please give him my email.
Thanks
Judy Peterson
judyp@shaw.ca

Hi Jim,
I made my first visit to you site today after reading about it. We live on Opal Ave and love this place! Your website is a real asset. Thanks for doing it. I am sending it to my children hoping they will move back.
Phyllis
Beaconservice@aol.com
Hi Jim,
We were just catcing up with your site. Long time no talk. Hope all is well.
Varujan and Tina
The Noize Music
Varujan@thenoizemusic.com
Hello, my name is Todd Patience. I'm a friend of Art Connor..Arts rents a home nearby and rides around in the handicap cart...I'm helping him install cameras back at his bed-n-breakfast in Helen, GA. What cameras/system are you using for the cameras on your website. Let me know.
GREAT WEBSITE
tpatience@bellsouth.net
Hey Jim!
I love your site and pictures; I'm really intrested in photography too. I look up to you, and I've been wondering how did you get into this buisness, and when did you decide that this was what you wanted to do?
Katie
Words Of Wisdom
I like cats, too. Let's exchange recipes.