I did turn up something in one of the archive posts that I remember. "how about 'the walker,' a war vet who used to walk balboa streets endlessly and was known by all?"
I believe I remember this man. He carried a very large portable radio, rare at the time. Always well dressed, he never, ever, spoke to anyone. He used to sit on the benches at McNally's Boat Rental, later Bal-Boat Rental. Never bothered anyone, just sat there listening to his radio. And no one bothered him. I was very young at the time and I remember asking someone about him. It may have been Bernie McNally or maybe Al Nielson. Whoever I asked described him as a vet suffering from combat fatigue. I had no idea what that meant, other than I should not bother him. I sure had no intention of bothering him.
Has anyone mentioned the Fredette family? They ran a hamburger stand in that little pimple of a building that still stands attached to the building that once housed the late, great, Playland Arcade. This would have been from about the late 50's to the middle 60's. They were a family from Mass. and I became good friends with two of their kids. The father died way before his time and the family moved back to Massachutes. The two my age were Tom and Art. I know Tom went on to become a teacher, I think in N Calif, Art worked as a chef in LA, or Hollywood. They had two daughters also. I believe their names were Maria or Mary, and Jenette. I think one went on to become a nun. The oldest son, can't remember his name, but I know for a fact he was working for a transmission shop in Costa Mesa in the 70's.
Alan Sandoval
Dear Jim--Your entire website shows a labor of love on your part. It's the best thing on the web. I wish I had not lost the great black and white picture I once had of Al Anderson and his wife and a sign painter they employed eating hot dogs on a stick. They were in front of the old Pop's Restaurant that operated in Balboa in the late 50's and early 60's. In my move from Hawthorne, California to Boynton Beach, Florida where I am now, I lost a lot of old pictures. But the memories of Balboa are still burned deep within me.
Jim Isadore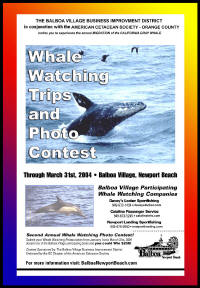 If the world didn't suck, we'd all fall off.

Passed away on
Saturday, February 21, 2004
Balboa Market Circa 1960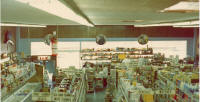 Jim, thanks for the great site! I stop by every month to check out your stuff
Lee Gleich
Hi! My name is Hannah Toohey and I live on the peninsula. I am the editor of Newport Elementary's school newsletter and I was wondering if you know anything about when it snowed in Newport Beach. If you have a chance I would love it if you could e-mail me back. Thanks! P.S. I love your internet site!
Just thought I would let you know that we are checking the website up here in the Great White North. Say hi to the gang at the coffee shop. Dave & Patty

Jim:
Thanks so much for the great site! I grew up there - Newport Harbor Class of '65 President - and I live now in Half Moon Bay, on the beach just south of San Francisco. Except for the fog, any Balboa old-timer would feel right at home here. I get area updates at odd times from my old boss at the Ancient Mariner and Rusty Pelican, Dick Wandrocke, who now lives in northern Idaho. We were saddened to see the passing of Lifeguard Chief Robert Reed, another old boss of mine. Keep up the good work!
Bob Shaw
Hi, I love your pictures of the week and archive so very much. It is wonderful to have Balboa on my desk every day and to be able to change it as often as I like. the resolution of the pictures is excellent.
Susan in Utah missing home....
Jim,
We've successfully created an automatic download of your weather station data from the weather underground site and have begun incorporating it into our hourly updated Southern California Wind Analysis:
http://www.nawcwpns.navy.mil/
~weather/mugu/mesodata/analysis.html

We've added a link to your site as a data contributor. Thanks again for making your data available. It will definitely enhance our analysis.
Best regards, Lee Eddington
Meteorologist US Navy, Point Mugu, CA