I spent so many days from about 5: 00 am
to 5:00 pm fishing on the dock below the Pavilion. In the late 60's and early 70's with my childhood friends.$1.00 got you your pick of the blue fiberglass benches and all the Anchovies you could cut for bait. We caught tiny perch and bass and we witnessed in awe when the "Oldtimers" caught a decent sized Halibut. Docked next to the fishing dock was an old tugboat named Undaunted. When the "action" was slow at the dock, we gazed into Undaunted's portholes and imagined where she had been and those she had rescued. Our evenings ended eating those tiny Shiner Perch BBQ'd in the backyard and sleepping under the stars planning our next Pavilion adventure and deciding whose parent would be the next to drive us at 4:30 am! I've returned to that special place with my kids. No $1.00 fishing dock. They were more intrigued by the Fun Zone. I don't know what made it is so special for us thirty-five years ago, I'm just glad it was. Thanks for your web site.
Duglas
Hi Jim, OK I read the "One up man ship" column and have to make a few corrections. As I was entertaining there from 1970 to 1972 with Woody, Old Bob, Jeri, Ray Grimm etc.and the kitchen staff who taught me how to make the famous batter Woody used to make the abalone, heres what really happened. Yes Rick Lawerence and Overland started with the bumper stickers, but it got better. Woody got drunk one night (you could always tell when Woody had reached "bullitt proof" when he was drinking Aqua Vix, the sweedish 105 proof liquor). Woody never drove when he was drunk but ALWAYS took a cab. One particular night, Woody got drunk and took a cab home to Bayshores leaving his new 1970 El Camino in front of Alley West. Lawerence and Overland woke up a sign painter they knew, hot wired Woody's El Camino and had "Alley West, Fine Gourmet Food And Spirits" painted on both doors and the rear tailgate. Woody woke up the next morning saw the abvertising for his neighbors and was pissed. About 2 weeks later, Woody climbs up the garbage shoot at Alley West, opened the doors for his fishing buddies and they drank until 4 or 5 am compliments of Alley West leaving bottles everywhere and the doors wide open. Lawerence and Overland responded by putting 2 lives goats ON the roof at Woody's. The fire dept. showed up chased them around the roof and the goats jumped into the bay and were pulled out by the Harbor Patrol. But it gets better. Christmas week, Overland and Lawerence walk into Woodys's at 8PM on a Friday night with a 9' flocked Xmas tree and stand it up right in front of the hostess stand. Everyone was afraid to touch it because they were all dressed up. Now the coup d gras. Woody gets drunk one night a Bears Lair and when Bear is not looking Woody grabs Bears stuffed teddy bear and high-tails it out the door. Bear is furious and sends Woody a letter stating that if he does not have his bear back by 8PM that Friday he and his employees will march thru Woody's Naked!
Woody just laughed. I was on the stage singing to the audience when at 8:15PM in walks Bear and 4 of his employees stark naked, each holding a mug of beer and they paraded thru Woody's. Needless to say Woody scrambled to find Bears teddy. And that's the way it happened. Give or take a lie or two. Yours faithful Mike Murphy, Sun Valley Idaho

My parents started to rent beach houses in Balboa in the 50's. I remember the rows of the little yellow cottages along E. Bay Blvd.
Later we usually stayed at a house called, "the bay breeze" about a block away from the funzone. We always used the bay beach at the end of Fernando street quite near Christians Hut. Our goal for the summer was to swim across the Bay and touch PT Joe, which was morred in the water. But, alas, we were always stopped by the coast guard and had to swim the long way back to bay side. We also stayed at the "Doll House" a duplex on E. Bay drive at the end of Fernando st. I go back every summer and memories come flooding back.
As a kid I if I had to choose between Disneyland and Balboa, Balboa would win hands down.
Colleen
Does anyone remember Jim Blue? He was around Balboa in 1953, 54. His mother worked in a little cafe next to the post office.
We used to go to the Roundezvous Ballroom and he'd walk me back to our house at 123 Edgewater. It was a group of us and all the way back, we'd sing, "Gee, but it's great, after being out late, walking my baby back home".
It was about the same time that Nat Cole and Billy Eckstein played the Roundezvous.
And because we had no piano at our house, I'd go to the Roudezvous in the late morning to practice my Bach and Chopin.
Carole Ozanian
Women should put pictures of missing husbands on beer cans!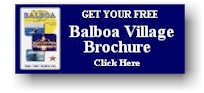 2nd Wednesday of the Month
Book Club Luncheon 2 PM
Bibi Anna's
675-8146
Saturdays 3:30 PM - 7 PM
Live Reggae Music
Free Admission (21+)
Cabo Cantina

Saturdays at Sundown
June 12 thru August 28
Annual Flag Lowering Ceremony
Patriotic Music, Taps, Canon Salute.
Balboa Boat Rentals
By the Balboa Island Ferry Landing
Balboa Peninsula
Saturday August 28, 12pm - 9pm
7th Annual Blues on the Bay
American Legion Hall
Saturday September 11
Newport Harbor High School
Corona del Mar High
Class of '64 - 40th Reunion
Balboa Pavilion
Saturday September 18, 8am - 1pm
Coastal Cleanup Day
December 15 - 19
96th Annual
Christmas Boat Parade
PLAYER OF THE WEEK

In the 1970s, Dillman's Restaurant would post a sign proclaiming the Player Of The Week. Hangers on, at the circular bar, such as Boats Kennedy and Art La Shell, would be given notoriety for a specific feat. According to Darrel Burke, you would get recognition for such exploits as, "Falling off the barstool, punching your wife, or getting arrested. The sign would feature a picture of the perpetrator and a story about why he was the Player of the week. An example being, when Ron White fell off the boat and landed on a shark, he was made Player of the week with the story, "Ron White goes down on shark."


Hi Jim, Saw your photos today in real life by the pavilion, and absolutely loved them. You really capture emotion in them by how the light is cast. so nice.
Have to tell you, you are more handsome in real life than in your photo. xo
Susan in Utah :-)
Jim, for over two years I have been researching my family's history. Recently I was given a Marlin Catch picture taken at the Balboa Angling Club, 4 Jul 1958. The Angler is Zelpha Brent. The boat is the Blue Chip. The Captain is Henry Brent. Two other women are in the picture; one is my Aunt Phyllis Billings. The picture was taken by Kent Hitchcock, Newport Harbor. The Balboa Angling Club doesn't seen to have an email address. Could you forward this to the club. Do they know the boat, the captain or his wife Zelpha? Or any other info about the picture?
Bob Brooks

I LOVE YOU WEBSITE. I AM FROM TUCSON AND DRIVE OVER A COUPLE OF TIMES A YEAR JUST SO I CAN EAT AT RUBY'S AND MY DAUGHTER CAN EAT AT PETE'S PIZZA. EVEN THOUGH WE WERE BOTH BORN AND RAISED IN TUCSON, BALBOA IS WHERE WE TRULY CONSIDERED OUR HOME. EVERYONE THERE IS SOOO FRIENDLY AND ENJOYABLE TO BE AROUND. I HAVE DRUG MANY FRIENDS WITH ME OVER THE YEARS AND THEY HAVE FALLEN IN LOVE WITH IT ALSO. YOUR WEBSITE IS A WAY TO VISIT EVERYDAY EVEN FROM HOT AND SUNNY TUCSON. WE WILL BE THERE IN JUST UNDER A MONTH AND ARE COUNTING THE DAYS. THANK YOU AGAIN FOR SUCH A WONDERFUL WEBSITE.
TAMMY
Jim, I was in your shop on Thursday and I was chatting with you about your pics. I am also trying to get something up and going with my pictures. I thought that I'd email you and see if I could get some hints from a more experienced photographer. How long have you been in business? Where do you get your matts and what is a good price for them? What type of printer do you use? Anything else that you think may help would be greatly appreciated. Thanks again,
Roberta Thom
I was a kid 13 years old, my dad bought a house at 101 balboa blvd, we lived there during the summers for 4 or 5 years. Do you have access to pictures, maps etc of the period 1946-1950. Thank you and please advise if available
gene wall